Household Dangers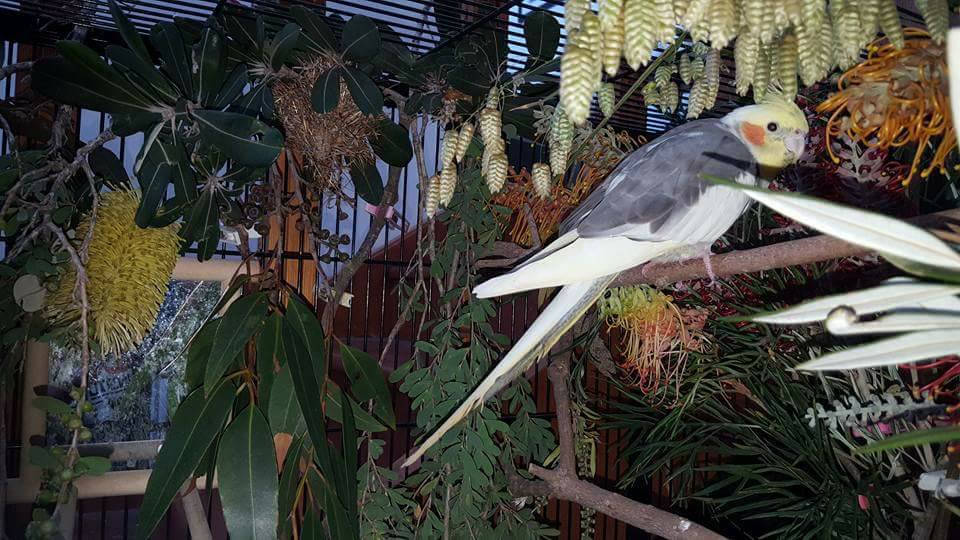 There are many dangers lurking within your home. The decision to give your bird free range is a personal one that is not without risks. Identifying and managing these risks is an important part of parronting.
Dangers
The household contains many dangers, some are obvious others are hidden. Its impossible to eliminate them all and its our recommendation that unless you have a bird safe room that you cage your bird when unsupervised.
Adhesive and paint fumes
Aerosol products, including insect repellent, cleaning products, Lysol, Febreeze, etc. should not be sprayed while your bird is present in the room. They are toxic when inhaled by the bird and will lead to health problems or even death. Do not use cleaners/chemicals on items the bird might chew.
Aluminium cookware. Use only Anodised aluminium cookware as it doesn't react to acidic foods. Never store foods in non Anodised Aluminium containers
Antibacterial Soap
Animals / Other Pets. Never trust a bird and another animal to be alone together.
Batteries
Clipped Birds, Visitors and children don't mix. Many a bird has been stepped on.
Cigarette smoke
Citronella Oil
Carbon monoxide
Carpet Furniture cleaning
Ceiling fans
Cooking bags
Cushions blanket open drawers, birds love to hide, sleeping with your bird and sooner or later you will injure him
Dangerous Bird Toys More
Electrical Cords
Glass / Costume Jewelery / Beads
Heavy metal poisoning
Inappropriate food storage procedures
Inappropriate cage selection, bar spacing and materials More
Inappropriate cage setup More
Poor hygiene practices More
Incense
Kitchens, Teflon, Self-cleaning ovens, Overheated cooking oil, Hot surfaces, Hot and cold Water. Birds and kitchens dont mix keep them out.
Leg Bands
Mothballs
New carpets and furniture are often treated with Substances such as Scotchguard and Modern furniture is made of pressed wood products emits formaldehyde and other chemicals.
Night Frights - Poor cage position More
Ozone Generating Air Cleaning System
Pencils
Pest control and bug spraying
Plastic water and feed bowls More
Plug-in Air Fresheners, Scented Candles, Potpourri, Artificial Scented Flowers, Scented Soap, Some perfumes will produce toxic fumes.
Poor water quality. Provide your birds with purified filtered water or bottled water if in doubt.
Shower Water. Volatile organics can evaporate from water in a shower or bath if heavily chlorinated.
Temperature:Birds can overheat and die, or get chilled and die.
Dowel and plastic perches More
Windows, Doors, Mirrors
Water. Any source of deep water is a drowning Risk, even glasses, cups and tiolet bowls
Rust
Styrofoam - Polystyrene
Teflon, Self-cleaning ovens, some heaters, hair dryers & straighteners
Toxic foods More
Toxic plants More
Toxic products carpet cleaner, room deodorizer, laundry softener, laundry detergent, anti-cling sheets, mold and mildew cleaner, mothballs, and spot remover all usually contain irritant or toxic substances.
Reference